A chemist-formulated keratin hair-smoothing treatment that gives longevity to all hair types, including natural, curly, colour treated, or chemically processed hair. By harnessing the power of keratin and collagen, K-Gloss rebuilds hair fibres in just a few hours, leaving hair beautifully nourished, as well as looking more lustrous and voluminous. Best results await when done professionally at Amos Hair Studio.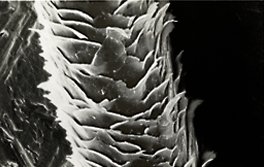 Bofore
Hair fibres are badly broken and cuticle stay open leading to more damage if left untreated.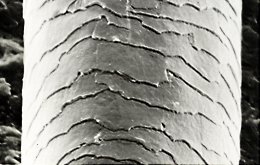 After
Frizz is eliminated by nearly 90 percent. Hair is visibly shinier and moisture is increased by three times, at least. Effect last for 3 months.
Protects and repairs damaged hair, split ends and frizz by re-linking broken bonds. A highly-moisturizing, reparative shampoo and conditioner that leaves hair easy to manage, shiny and healthier with each use. Color-safe. Strengthens & leaves hair stronger than ever. While No.3 is a treatment, not a conditioner, that reduces breakage and visibly strengthens hair, improving its look and feel.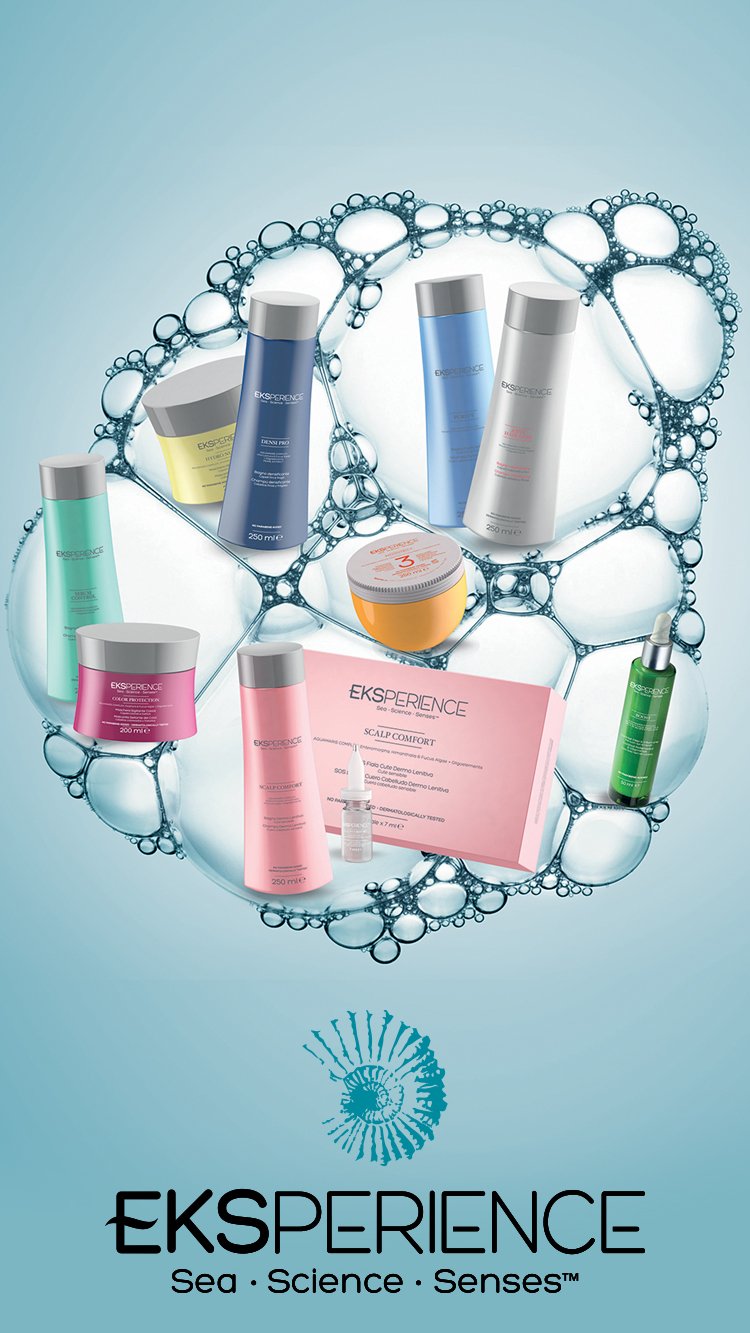 Our products have even created a philosophy that takes its starting point from the origin of all life (SEA), develops through scientific research and progress (SCIENCE), and in the end, completely involves all of the senses (SENSES) during our Beauty Rituals. Our philosophy is based on the quality of  scrupulously selected, marine-origin ingredients, their efficacy further, boosted in the formulas; on a scientific approach as a way of creating increasingly improved products, and on involvement of all the senses, which turn the salon experience, into a moment for relaxing and wellbeing. With Specific algae and active ingredients on all of the products, EKS home care treatment will only supply the nutrients needed for specific scalp and hair conditions.
AQUAMARIS COMPLEX
The principal complex of Eksperience, an exclusive mix of active ingredients that originate from the sea a reserve of energy and nourishment.
Purchase Our On Sales Product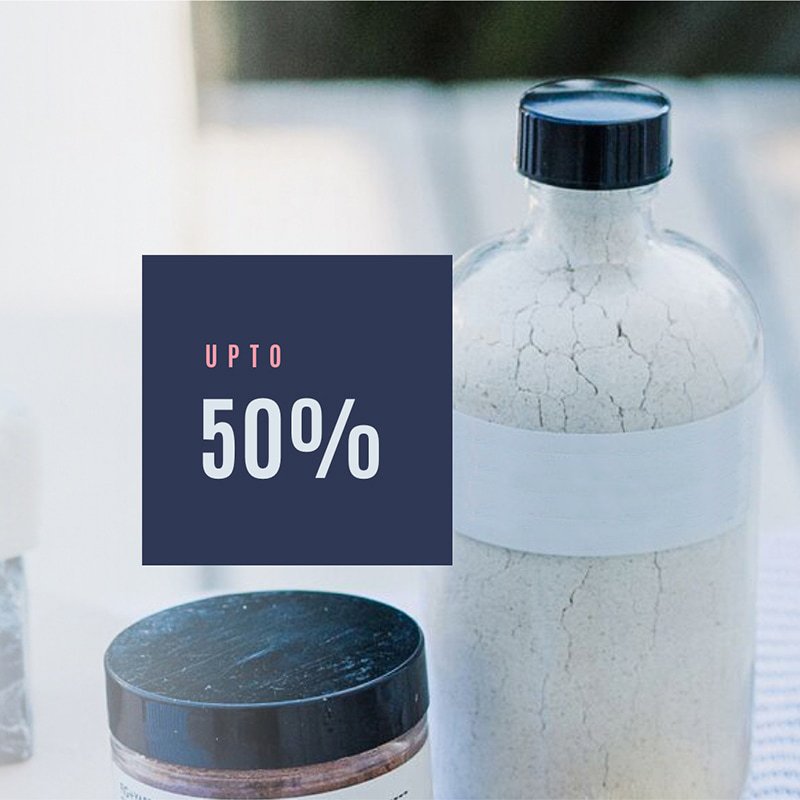 From our best selling products to your everyday needs, Amos Hair Studio offers arrays of products that are widely used and are recommended by stylist around the world.  Our limited on-sales products will be on cycle so be sure to subscribe to get our latest news and updates.